Researchers identify several novel SARS-CoV-2 inhibitors
Researchers in London, UK, have identified several compounds with SARS-CoV-2 inhibiting properties, that potentially may be developed into antiviral solutions in the future.
A pre-print version of the research paper is available to read in full on the bioRxiv* server.
Study: Structural basis for broad sarbecovirus neutralization by a human monoclonal antibody. Image Credit: Blue Andy / Shutterstock
Severe acute respiratory syndrome coronavirus 2 (SARS-CoV-2) continues to circulate globally, despite the steady rollout of vaccines. More than 150,000 infectious cases are diagnosed daily across the world. Since the virus was first detected in December 2019, over 135 million cases of COVID-19 have been confirmed, with over 2.9 million deaths worldwide.
Most worrisome is the rapid appearance of multiple variants of concern (VOCs), many of which appear to have some degree of immunity to the vaccines. Thus, developing a novel antiviral compound that can target key sites of the virus to disable it is of great importance. The development of novel drug and vaccine therapies can take up to 17 years, so an alternative is to test the efficacy of approved therapies for similar pathogens to repurpose them for new threats.
Jingkun Zeng and colleagues at the Francis Crick Institute, London, have identified a number of such pharmaceutical compounds that show notable antiviral properties against SARS-CoV-2, specifically targeting the nsp13 helicase protein, an essential component for viral replication.
Nsp13 is a highly conserved protein amongst SARS-like coronaviruses; 600 out of 601 amino acids that comprise the protein are identical in both the SARS-CoV-1 and SARS-CoV-2 viruses, the former being responsible for the SARS outbreak in 2002.
Due to its essential role in the replication process of both viruses, the researchers screened pre-approved pharmaceutical compounds for their antiviral efficacies against SARS-CoV-2.
The researchers developed a fluorescence resonance energy transfer (FRET)-based assay for nsp13. They initially screened over 5,000 different pharmaceutical compounds, and subsequently performed a series of chemical, detergent and viral inhibition assays until they were left with just a small number of effective compounds.
Results
FPA-124, a kinase inhibitor, was unaffected by detergents and was seemingly able to inhibit nsp13 specifically. Many of the tests performed by the researchers can present false-positive results due to the aggregation of molecules. However, this was able to be ruled out.
Additionally, suramin (a drug used for river blindness and sleeping sickness) and several compounds similar to it were also shown to be novel inhibitors of SARS-CoV-2 nsp13.
The suramin-like compounds and FPA-124 were tested in an assay with remdesivir, a drug that has inhibitive effectiveness against SARS-CoV-1, MERS-CoV, and SARS-CoV-2. No significant synergy was observed between remdesivir and the nsp13 inhibitors, although remdesivir did reduce viral infection by 20%.
Concluding remarks
Zeng and colleagues have identified a number of novel SARS-CoV-2 nsp13 inhibitors, highlighting FPA-124 and suramin (and suramin-adjacent compounds) as potential leads for further drug development. These compounds not only act as inhibitors, but also show levels of antiviral activity too. They do note, however, that FPA-124 has a high level of cytotoxicity due to its origin – naturally, FPA-124 plays a role in inducing apoptosis, cellular death, to prevent cancer.
The development of safe nsp13 inhibitors, however, is likely to provide a safe route for antiviral drugs against SARS-CoV-2, to which the virus is unlikely able to evolve an immune escape from. This site, and others like it, are prime targets for future drug therapies. Thus the authors encourage further studies to be carried out in additional cell culture models.
*Important notice
bioRxiv publishes preliminary scientific reports that are not peer-reviewed and, therefore, should not be regarded as conclusive, guide clinical practice/health-related behavior, or treated as established information.
Journal reference:
Zeng J., et al. (2021) Identifying SARS-CoV-2 Antiviral Compounds by Screening for Small Molecule Inhibitors of Nsp13 Helicase. bioRxiv. doi: https://doi.org/10.1101/2021.04.07.438808, https://www.biorxiv.org/content/10.1101/2021.04.07.438808v1
Posted in: Medical Science News | Medical Research News | Miscellaneous News | Disease/Infection News | Healthcare News
Tags: Antibody, Apoptosis, Assay, Blindness, Cancer, Cell, Cell Culture, Compound, Coronavirus, Coronavirus Disease COVID-19, Cytotoxicity, Drug Repurposing, Drugs, Efficacy, Fluorescence, FRET, Helicase, Kinase, Kinase Inhibitor, MERS-CoV, Monoclonal Antibody, Protein, Remdesivir, Research, Respiratory, River Blindness, SARS, SARS-CoV-2, Severe Acute Respiratory, Severe Acute Respiratory Syndrome, Syndrome, Vaccine, Virus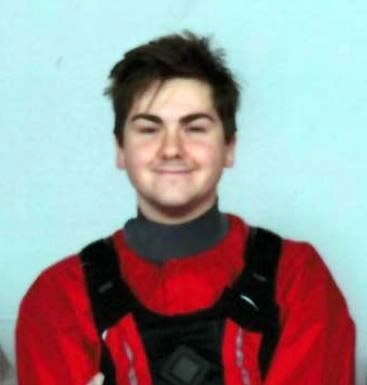 Written by
Michael Burgess
Michael graduated with a first-class degree in Zoology from the University of Hull, and later received a Masters degree in Palaeobiology from the University of Bristol.
Source: Read Full Article