Watch The Official Trailer for CrossFit Documentary 'Resurgence'
It's been an electrical year in the world of CrossFit. Since the last CrossFit games, we've seen a fresh, reformatted approach to the Games, the retirement of five-time champ Mat Fraser and a new CEO in the form of Eric Roza.
One element of the CrossFit Games, however, has remained — there can only be two athletes crowned as the 'Fittest on Earth'. Resurgence, a new documentary directed by the 'Buttery Bros' Heber Cannon and Marston Sawyers, captures the fight for this title amidst a tectonic shake-up of the CrossFit Games during a global pandemic. The ensuing tooth-and-nail competition format of only five male and five female competitors, the back-to-basics programming and Fraser's post-Games retirement makes it a finale like no other.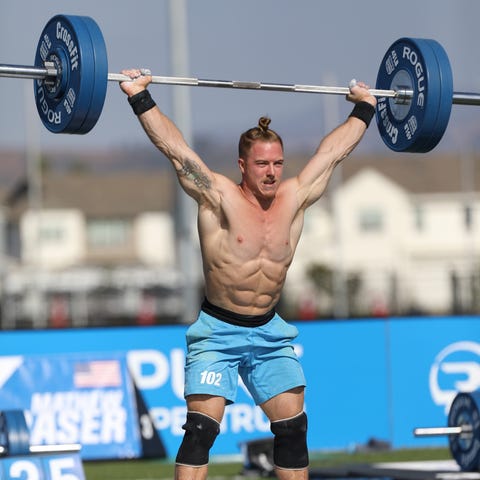 "2020 was a year that flipped the world on its head. The CrossFit community was especially knocked around, which makes for a compelling story inside and outside of a unique year at the CrossFit Games," explains directors Cannon and Sawyers.
"With Covid-19 restrictions allowing for only 10 athletes versus the usual 80-100+, it's the first and possibly last year we will be able to tell interesting angles from every athlete competing. We are honored to have been there for this intimate event, and excited for the world to see the behind the scenes of what went on at the 2020 CrossFit Games."
You can watch the trailer above and pre-order Resurgence on iTunes and Apple TV ahead of its release on Tuesday July 20, and across all digital platforms on August 6.
Source: Read Full Article