Florence Pugh Flashes Her Toned AF Arms (And Peek Of Side Boob) At The 'A Good Person' NYC Premiere
Florence Pugh is doing press in New York City for her new movie, A Good Person.
And naturally, the 27-year-old actress is bringing it in the style department—as she if often known to do. She rocked a killer tuxedo-inspired dress that flaunted her toned AF arms (and a peek of side boob).
To keep herself strong and toned, she does yoga and weight training on the reg.
Florence Pugh has a new movie out called A Good Person that's getting tons of buzz. (She cuts her own hair in one scene, for starters.) And while she's out promoting the movie, she's bringing it in the style department, as Flo is known to do.
The 27-year-old actress hit up the New York City screening of her movie in the coolest tuxedo-style dress. It featured a beaded white bib down the front that was sleeveless and showed off some side boob, along with her seriously strong arms.
Flo shared a ton of pics from the event in her Instagram Stories, noting in one photo that the premiere "went so well."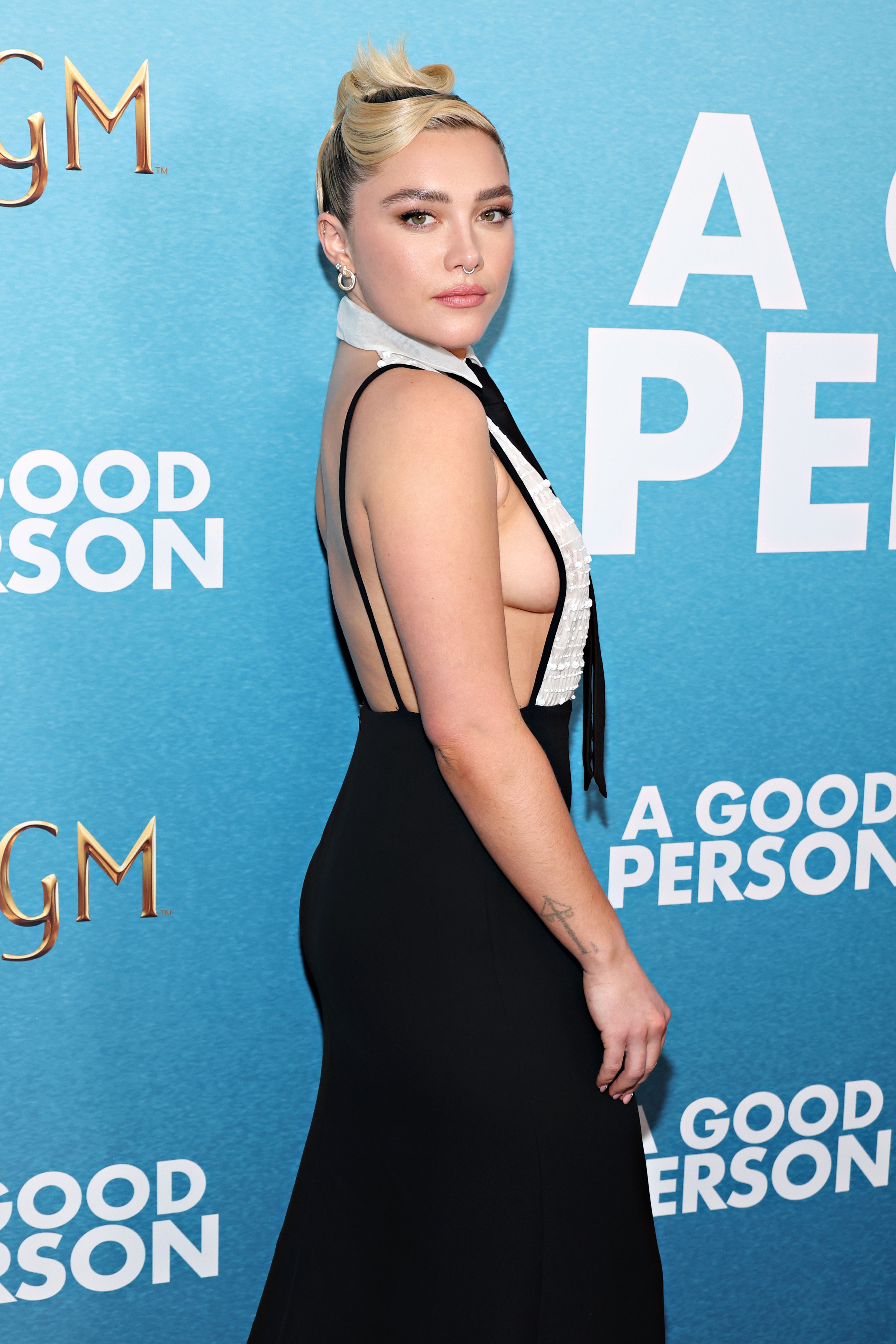 Of course, this is hardly Florence's only jaw-dropping fashion moment. There was this Valentino stunner she wore to the Oscars that showed off her toned legs:
https://www.instagram.com/p/Cpx4tSEIn9G/
A post shared by Florence Pugh (@florencepugh)
This beaded Valentino 'fit that showcased her strong core:
https://www.instagram.com/p/CpdmpDMo_nZ/
A post shared by Florence Pugh (@florencepugh)
And this bold orange Nina Ricci dress that showed off those arms again:
https://www.instagram.com/p/CpAANIgIKhA/
A post shared by Florence Pugh (@florencepugh)
Florence hasn't shared a ton on her workouts lately, but she's dropped little tidbits here and there on what she does to get so toned.
To start, weight training and yoga are in the mix. Florence shared a picture on Instagram in 2021 of her dog hanging next to a kettlebell, her yoga mat, and a chicken. "I was ambushed," she joked in the caption. "Houdini, Albert, and Flo tried working out together..🌼🌞."
https://www.instagram.com/p/COARloIlBW_/
A post shared by Florence Pugh (@florencepugh)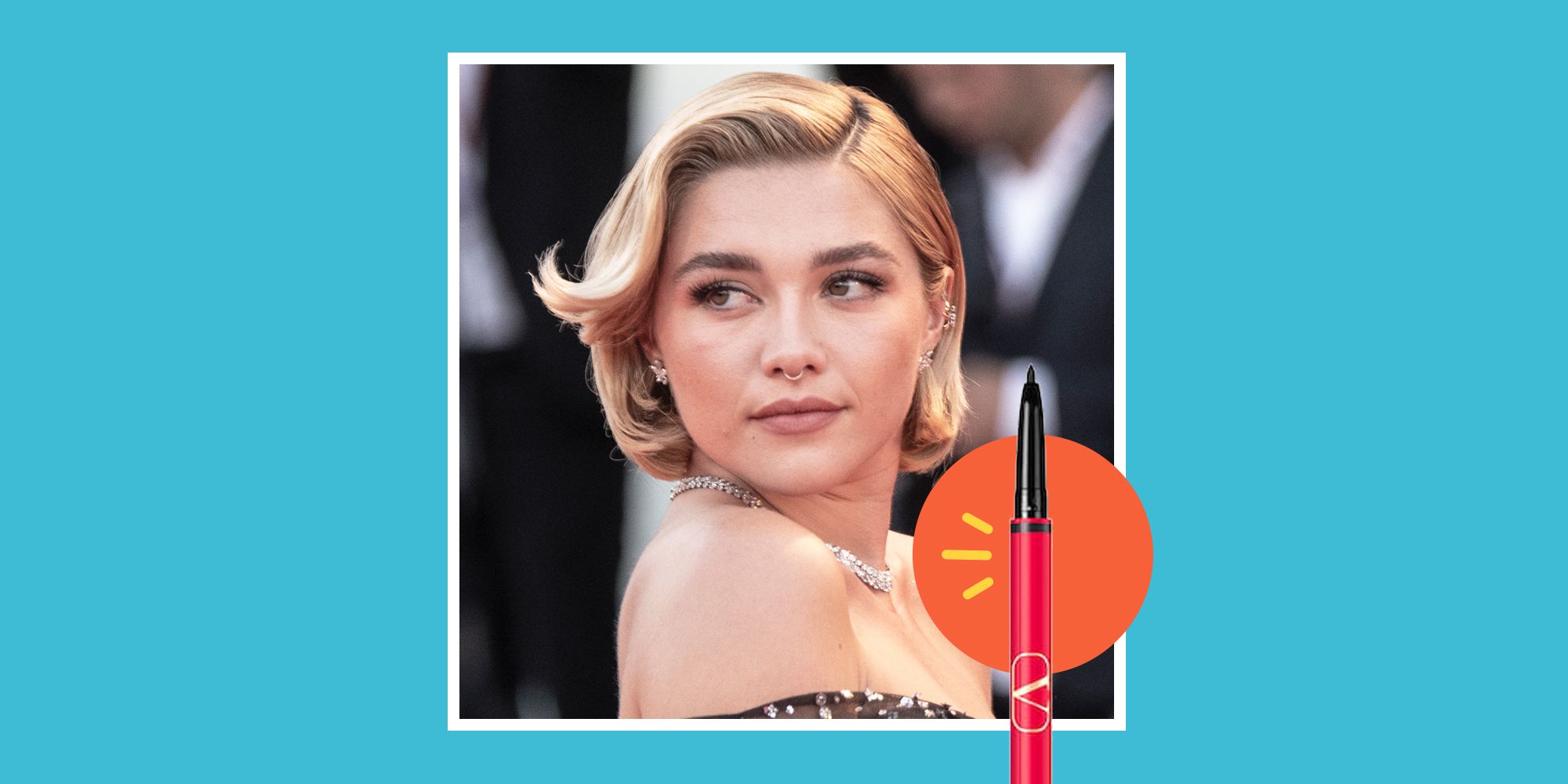 In 2019, Florence did some intense CrossFit training to play WWE Diva Paige, in Fighting with My Family, and she talked up the perks of the workout style in the CrossFit blog. "For me, the most interesting thing at the beginning was learning what's a good position and what's a bad position," she shared. "Obviously, that is what wrestling is all about. You need to move the correct way in order to keep yourself safe and the person you're wrestling safe."
Flo is ~also~ a Marvel superhero (she plays Black Widow), and she likes to do her own stunts. "I really enjoy stunts," she told Glamour UK. "I wanted to do as many stunts, so straight away, I learnt kickboxing and knife training." (FWIW, Florence is rumored to be the lead of the 2024 Thunderbolts Marvel movie.)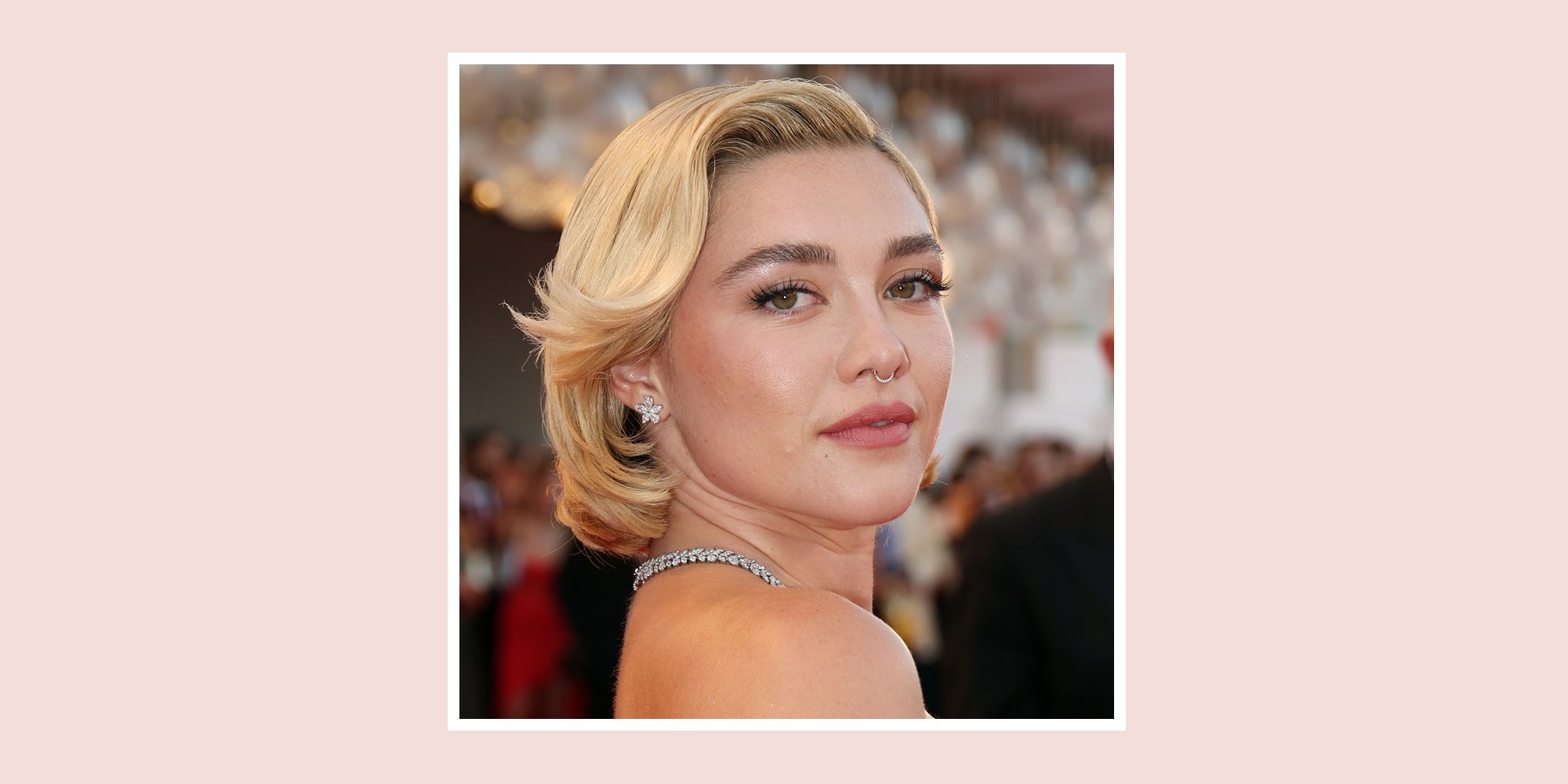 On the food front, Florence has made it clear that she likes to be in the kitchen. Flo opened up about her eating routine to Harper's Bazaar, noting that she has to have tea first thing. "Only after then can I start thinking about what I want to eat," she says. Breakfast is usually two boiled eggs when she's working, but she'll do a 'proper English breakfast' of eggs, bacon, and tomatoes when she's not. She also likes to make marmalade and sourdough bread, she told Elle.
Keep doing you, Flo!
Source: Read Full Article